How your child plays, learns, speaks, acts, and moves offers important clues about his or her development.
At Asya's nursery our philosophy is that children should be cared for and educated in an environment that is filled with warmth and respect. We believe in creating experiences that foster physical, social, emotional and cognitive growth through play. We do so by providing a space rich in opportunities to instil confidence and a positive self-image through allowing children the freedom to explore and tap into their innate creativity and problem-solving skills.
We welcome a diverse community and believe that each child should grow up to be self-assured, confident and active participant in a community without bias and prejudice.
To create such a world we collected all the bits and pieces needed to create an "edutaining environment" that helps little people become great people.
Asya's nursery opened its doors in October 2011 as the first nursery on the iconic Palm Jumeirah and has continued to thrive over the years as a leading child care and early childhood education provider. 
The dream behind the nursery was to create a magical place that would be a home away from home and when you visit us you will find that we have all but excelled in creating a nursery school which resembles a fairy tale.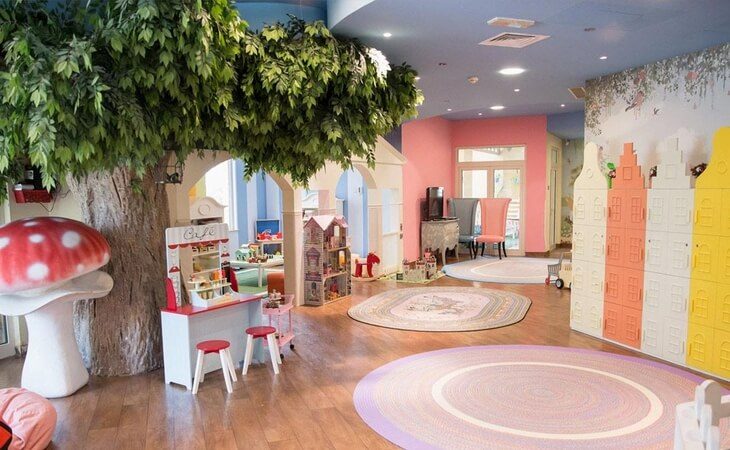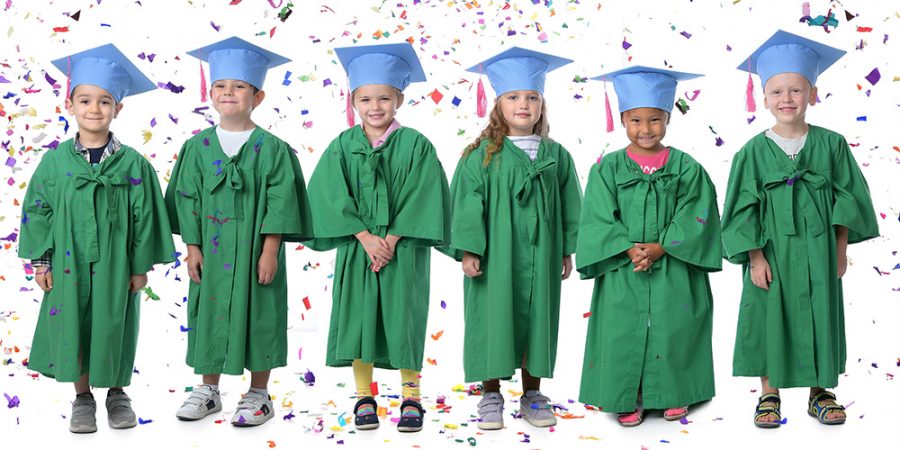 Learners who graduate from our FS1 class have shown an amazing adaptability and have easily transitioned into the formal schooling environment. Asya's nursery takes pride in our curriculum which is focused on preparing learners for school readiness through individual learning plans and we are delighted to see that many of our graduates have been successfully placed in some of Dubai's leading primary schools, where they have become active members of their schooling communities. 
Our families are predominantly from the exclusive surrounding communities including the Palm Jumeirah Shoreline and Fronds, the Golden mile, Tiara and Marina residences. Because of our close proximity to sought after residential communities we have been able to create a close-knit community and strong parent partnerships. Our accessibility ensures an effortless pick-up and drop-off for busy working parents.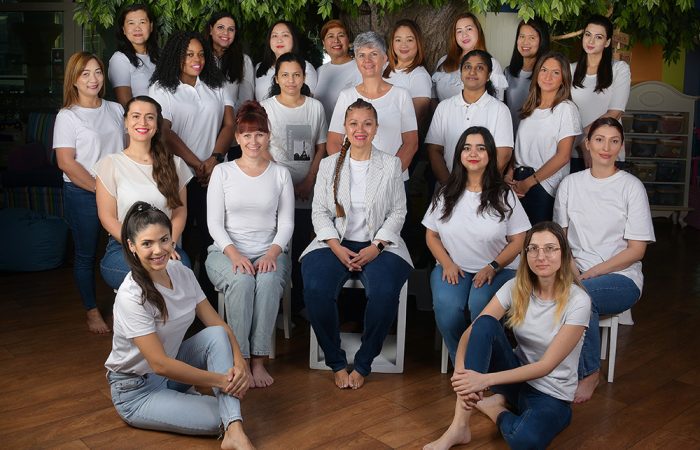 little people become great people!